Third Eyecare and Vision Centre, an eye service centre , has organized an eye screening programme for kids. 
The programme, dubbed Kiddie Eyecare days aims to screen children for vision problems and provide corrective measures such as glasses where necessary.
The screening programme is designed to identify vision problems in children at an early stage and provide early intervention to prevent further deterioration of their vision. 
The programme, which was open to all children, attracted scores of kids who attended the free eyes screening exercise with their parents.
The5-dayscreening exercise was conducted by qualified optometrists who have experience in conducting pediatric eye screening.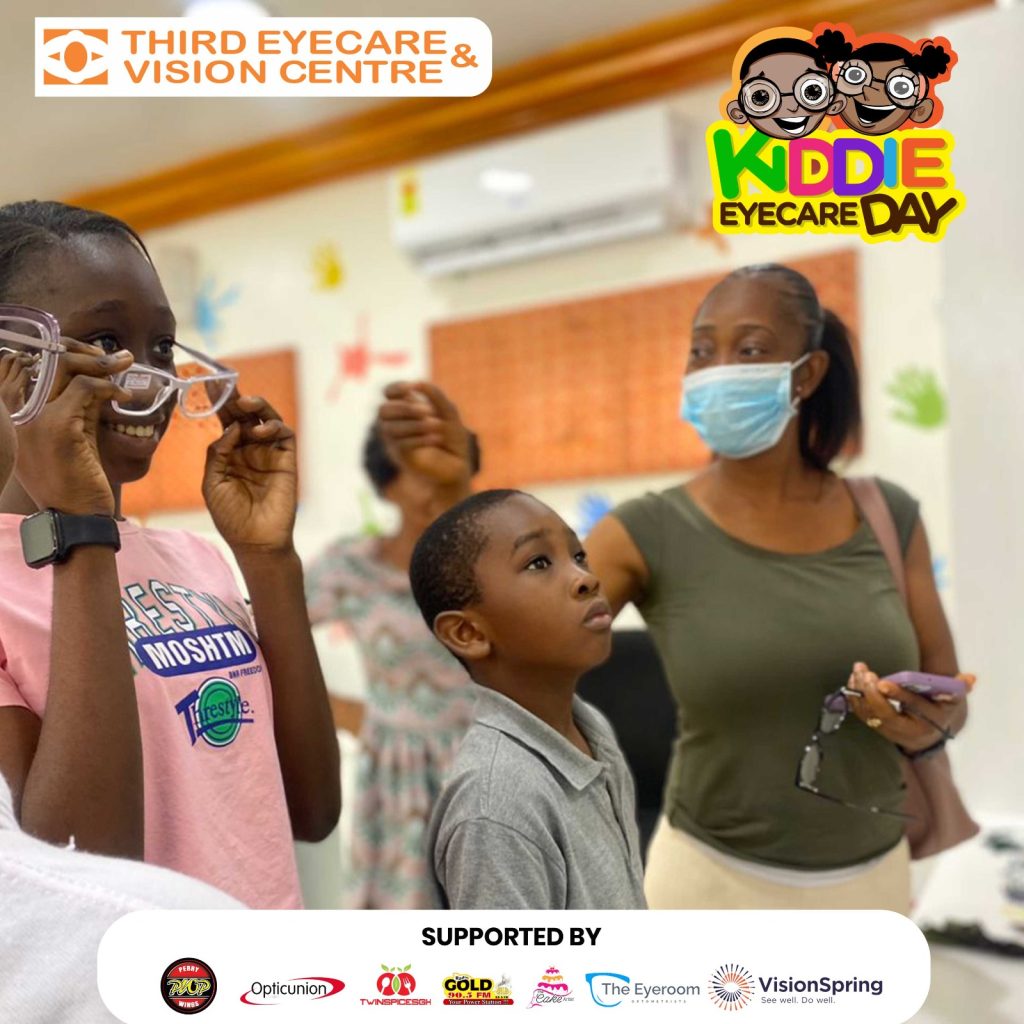 The optometrists used specialized equipment to evaluate the children's vision and detect any abnormalities.
They also provide advice and recommendations to parents on how to prevent vision problems in their children.
Third Eyecare, an the vision Centre believes that early intervention is key to preventing vision problems in children and help them achieve their full potential.
The eye centre is committed to raising awareness about the importance of regular eye screening for children and ensuring that they all have access to vision care.
The screening program is free of charge, and parents are encouraged to take advantage of the opportunity to get their children screened for vision problems.
By identifying vision problems early, children can receive the necessary intervention to prevent blindness and other vision problems.
According to an Optometrist with the THIRD Eyecare and Vision Centre, Dr Ignatius Safee Boafo, a disorder known as Refractive error, makes it difficult for the eyes to focus images clearly, and vision can become blurred and impaired.
Dr Ignatius Safee Boafo, indicated that the number of children diagnosed with the refractive error of the eyes as well as the number of children who are found through eyes screening has been rising at an alarming rate in recent years.
He said his outfit since last year, has screened about one thousand children and discovered that nearly 90 percent of those children have problems seeing objects clearly.
Dr Ignatius Safee stressed that the refractive error is a hereditary disease passed on to a child from their parents.
He noted that at least 200 parents on a daily basis turn up at the offices of the third eyecare and vision centre located at Airport and Ridge, all in Accra to have their children eyes checked.
So far, nearly 500 glasses have been distributed to affected children to enable them correct their eye problems.