In a stunning and heartwarming victory, Dzikunu Nelson Armstrong, a student at Jireh International School in Ashaiman, has been crowned the winner of the 2023 edition of the highly esteemed Citi TV/Citi FM's 'The Literacy Challenge.'
The triumphant young Master Dzikunu, replaced Samuel Kwaku Gyamfi Gariba of the D and D Academy in Kumasi as the reigning champion of the prestigious contest for Junior High School (JHS) students.
As the new champion, Master Dzikunu, not only basks in the glory of his achievement but also walked away with a cash prize of GH¢10,000, an impressive trophy, a six-month supply of Webie Crunchy Biscuit, and an assortment of other exciting prizes.
The elation in the air was impressive as the mother of Master Dzikunu, overwhelmed with joy, couldn't contain her emotions and laid prostrate with gratitude as her son's name echoed through the Crystal Palm Hotels Annex Auditorium in Tesano.
Participants of the 2023 edition of 'The Literacy Challenge' were required to craft a captivating story of no less than 600 words, concluding with the poignant statement: "The happiest people do not have the best of everything; they make the best of everything they have" and were given a July 15 deadline to be submitted either to the front desk of Citi TV/Citi FM or mailed to P.O.BOX GP 14123, Accra Central.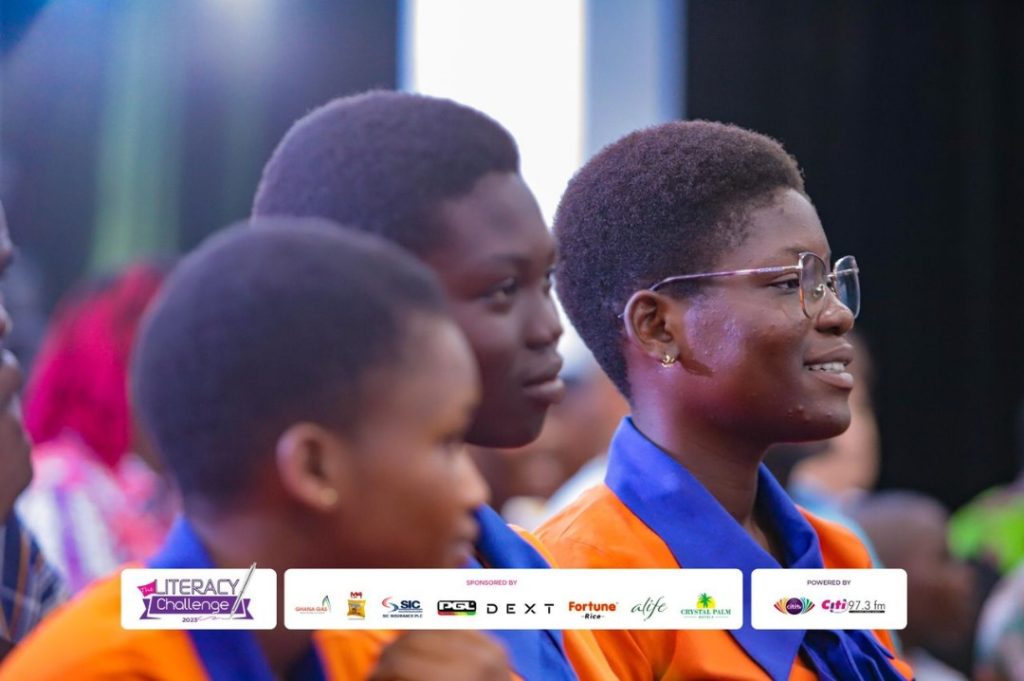 Out of over 1000 entries from Junior High School students, 50 outstanding participants were selected. The selection process included a mandatory Aptitude Test held on August 12 at the Accra Digital Centre, leading to the selection of the final 10 contestants.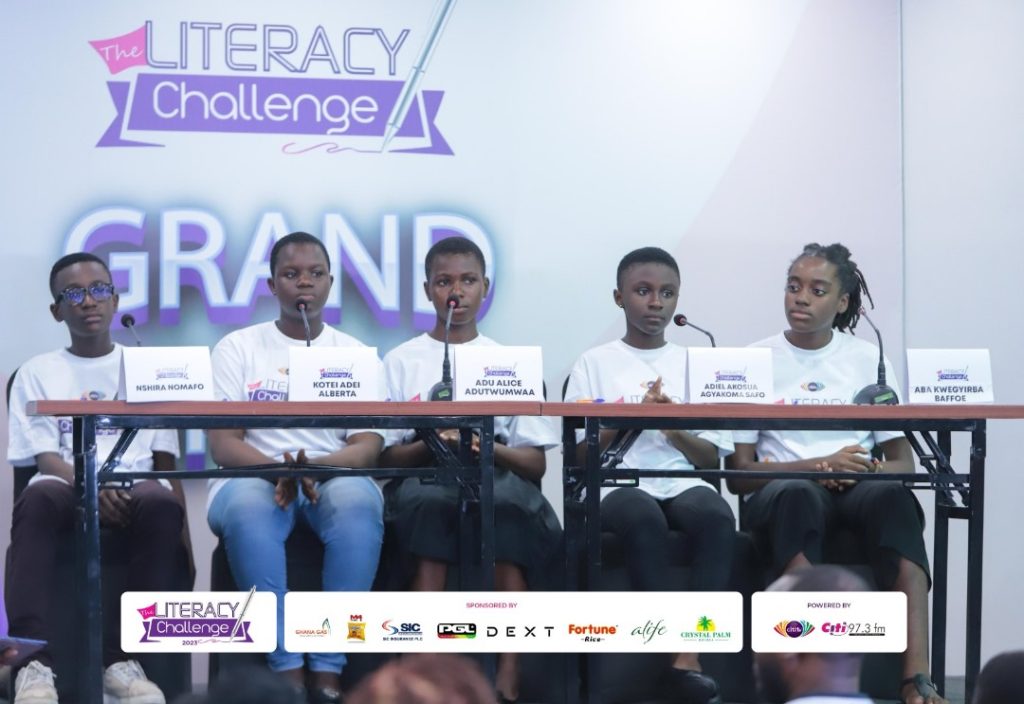 The intense four-round contest commenced with participants expressing optimism about their chances of emerging victorious. The first round, which evaluated contestants' knowledge in Social Studies, reasoning, and literature/language, saw Kotei Adel Alberta from the Ofaakor M/A Basic D JHS lead with an impressive 34 points.
The second round which focused on Numeracy, proved to be the fiercest, with three contestants scoring 11 points each. The third round which centered on Science Concepts witnessed Mireku Patrick Oscar Manuel from the Mary Mother of Good Counsel School securing the top spot with 10 points.
The climax of the challenge featured a Science Challenge by Dext Technology, leading to an exciting tiebreaker between Kotei Adel Alberta from the Ofaakor M/A Basic D JHS and Adiel Akosua Agyaka Safo from the D and D Academy, both finishing with 65 points.
The Literacy Challenge, formerly known as The Write Away Contest, has been captivating young minds since its inception in 2017.
The Literacy Challenge is powered by 97.3 Citi FM supported by Citi TV.
The 2023 edition of The Literacy Change was proudly sponsored by Ghana Gas Company Limited, M4 Webie Crunchy Biscuit, SIC Insurance PLC, PGL, DEXT Technology Limited, Fortune Rice, Alife soap, and Crystal Palm Hotels Annex.