One of the key contenders for the flagbearer slot of the governing New Patriotic Party (NPP), Alan Kwadwo Kyerematen, is counting on his achievements at the Trade and Industry Ministry, including 296 factories, and counting on them as his surest way to ultimately become Ghana's president come 2025.
According to the NPP stalwart, he delivered well on his mandate as Minister for Trade and Industry under the Akufo-Addo government and pointed to the One District One Factory (1D1F) aimed at creating jobs and wealth for the people, as one of the policies he championed and succeeded at.
Out of the 296 factories established across the country in six years under the 1D1F project, Mr Kyeremanteng, said 10 of them were cited in the Bono East Region. Six were under construction, while the remaining four were already in operation.
He said this at a meeting with the Techiman Traditional Council, where he outlined his vision for seeking to be president to the chiefs and people of the area he described as 'home' to him per ancestry.
The presidential hopeful, also disclosed that 67 Business Resource Centres, had been created across the country, with three in Techiman, Atebubu, and Kintampo, all in the Bono East Region, to encourage and promote private sector development.
According to the former Trade and Industry Minister, 47 Technology Solution Centres, had also been established to promote the ideals of the various Business Resource Centres.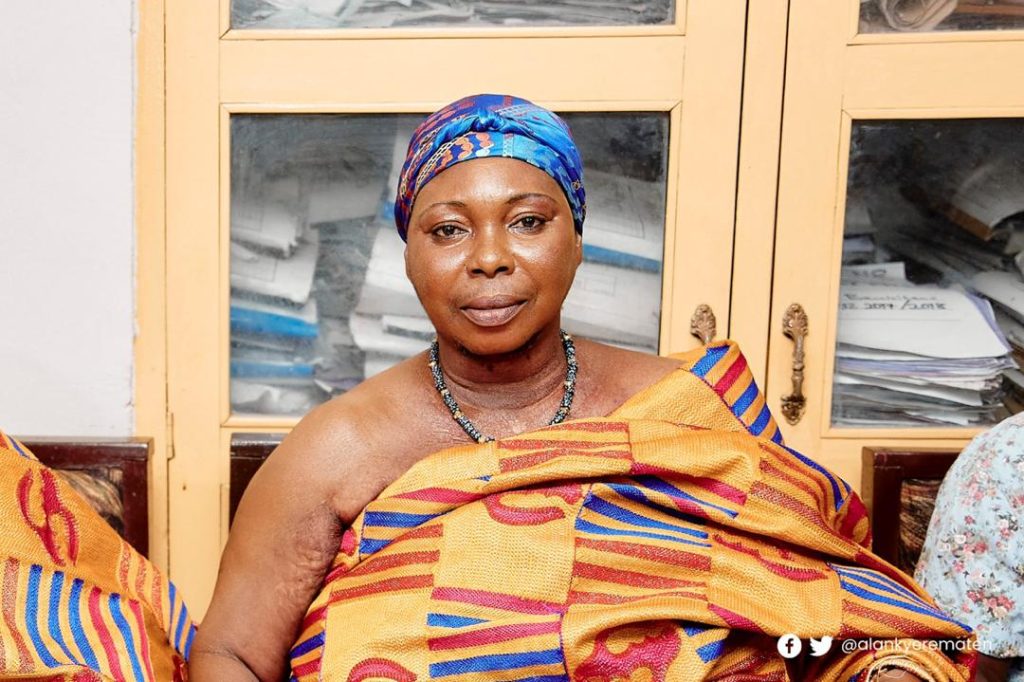 He, therefore, pleaded with Nananom to support him to realise the objectives of the programme and policies created in his former ministry towards jobs for the youth to prevent them from drifting to the urban areas for non-existent jobs.
Mr Kyerematen, also had fruitful engagements with political and religious leaders, the media, and the public in the area during his visit to the Techiman Traditional area.
The former Trade and Industry Minister, called on the chiefs of the Techiman Traditional Council on Wednesday and thanked them for their support during his time as Minister.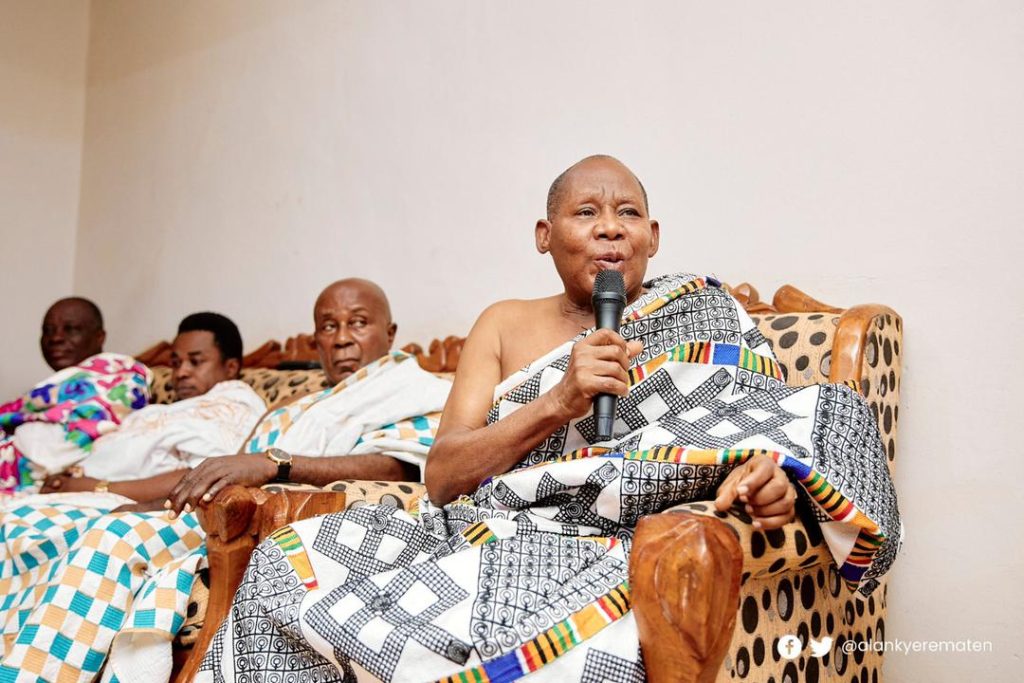 Mr Kyerematen corroborated the claim of the chiefs that he is directly linked to the Techiman stool and, therefore, a royal and not a stranger to the land.
He narrated how his father, the late Dr A. A. Y. Kyerematen was connected to the Techiman Traditional Council, culminating in the settling of the Queen mother of Techiman in Patasi and, subsequently, the creation of the Abenase stool at the Manhyia Palace.
The Techiman Traditional Council welcomed the NPP presidential hopeful.
The Akwamuhene of Techiman, Nana Owusu Gyare II, who represented Nana Oseadeeye Akumfi Ameyaw IV, the Paramount chief of Techiman Traditional area, at the meeting of chiefs of the Techiman Traditional Council, affirmed that Alan Kyerematen is one of their own and pledged the support of Nananom and the people for his candidature.
He revealed the people of Techiman have deeper connections with Alan's family at Ejisu, Patasi and links with the Abenase stool at the Manhyia Palace.