By Paul Mamattah
The Ada West District office of the National Commission for Civic Education, NCCE, in its quest to inculcate civic values in children with the aim to reorient their attitude toward playing positive roles in our democratic journey, has sensitized school pupils in the District to remind them on their responsibilities and role as citizens, to help build a strong, vibrant and democratic Ghana.
Speaking at the annual Citizenship Week celebration, the Ada West District Director of the NCCE, Samuel Etsey, emphasized the need to inculcate in pupils the values of citizenship, and a sense of patriotism as a means of preparing them to be responsible adults and leaders in their communities and the country.
The NCCE introduced the Citizenship Week celebration in 2021 as part of the annual Constitution Week celebration which started in 2001. The annual week celebration is a platform where people in leadership positions and accomplished citizens interact and impart virtues of good citizenship to pupils across the country. The 2023 Citizenship commemoration is on the theme; "30 Years of Consolidating Constitutional Democracy and Building National Cohesion: The Role of the Ghanaian Child".
The NCCE Director stressed that under the Fourth Republic, the Ghanaian child and youth have been recognized as major sources of human capital and key agents for socio-cultural, economic, and political development, as well as technological innovation.
He further pointed out that children are a spring of life and an extraordinary blessing to any nation adding that they are future leaders and change agents in peacebuilding hence, the strategy and slogan of "catch them young".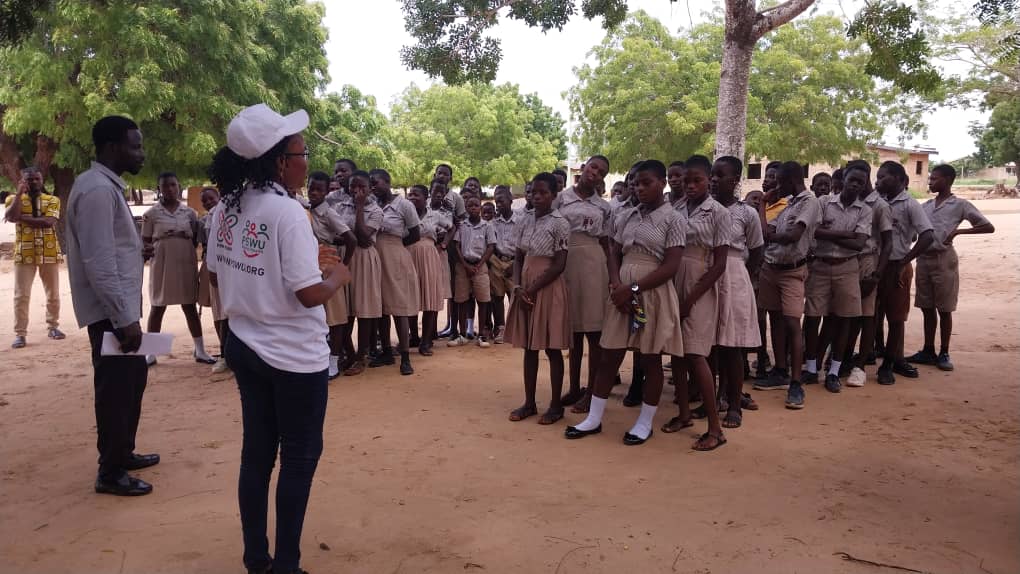 Mr. Etsey, therefore, urged the school children to show interest in the study of the 1992 Constitution of Ghana as they have to understand the provisions and apply them to their lives. The celebration among other things reminded the pupils of their core responsibilities as active citizens to play their role to strengthen Ghana's democracy.
He stated that it is important for pupils to uphold the principles of the Constitution and uphold values such as respect for fundamental human rights and freedoms of all and be devoted to ensuring unity and stability for the nation saying; pupils are being educated and reminded of their responsibilities and the role they can play to build a strong, vibrant and democratic Ghana.
Mr. Etsey It was stressed the need to foster national unity and live in harmony with others, respect authority and the elderly, abstain from bribery and corruption, protect and safeguard the
environment, protect public property, and respect the rights of others among others to build upon the democratic credentials of Ghana.