Luv News has uncovered an ongoing degradation of the Tano Nimri Forest Reserve at Samereboi in the Western region despite the Lands Ministry's declaration that no license has been issued for minerals prospecting in any forest reserve across the country.
A release issued by the Minerals Commission in August this year and signed by its CEO, Martin Ayisi, indicated that an application by Akonta Mining Limited for an entry permit into the reserve was yet to be considered.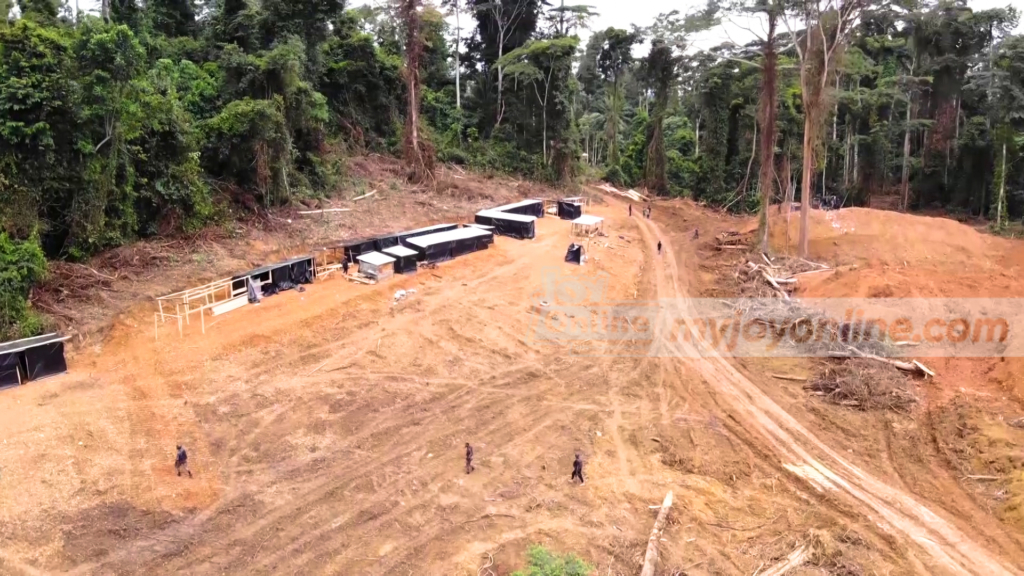 But Luv News can confirm large portions of the reserve estimated at about 12 football fields have already been destroyed by mining linked to Akonta Mining Limited.
The exposé on the current pillaging of the Tano Nimri and Apamprama forest reserves is part of a documentary by Erastus Asare Donkor.
Here are excerpts of "Destruction for Gold".