By Patrick Biddah
Government, has been called upon to review the salary structure of public sector workers in view of the growing economic hardships in the country .
While calling for this, Ministers and heads of state owned enterprises, have been asked to contribute 30percent of their salaries to the consolidated funds right from now up to December.
According to experts, this must be done in line with the implementation of the Labour market survey report.
The essence, additionally is to help minimize labour agitations in the country.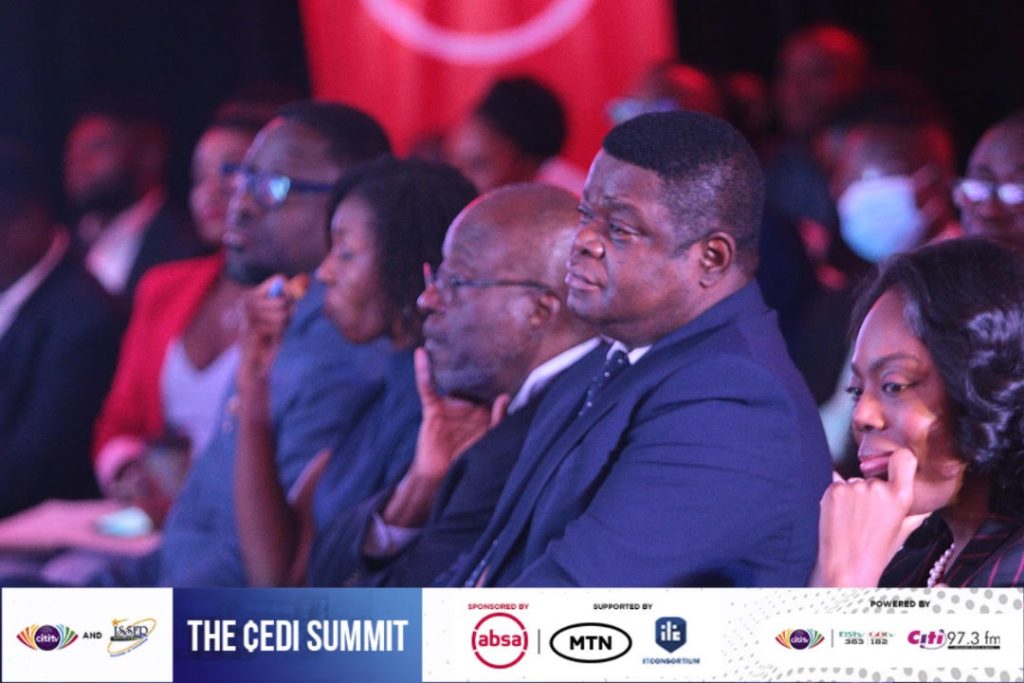 Speaking at the one day, Citi TV Cedi Summit in Accra yesterday, the Director of the Institute of Statistical, Social and Economic Research ( ISSER) of the University of Ghana , Prof Peter Quartey, was of the view that the review is a policy option which is available to government if the country is to come out of the current crises.
Prof Quartey, who was making a presentation on the topic "Ghana's Economic Outlook" also expressed the view that there is the need to review the various levies and taxes on petroleum products with the intention of cushioning consumers.
Prof Quatey who spoke on a wide range of issues, further entreated government to look at credible monetary framework which will be anchored on inflation expectations.
He kicked against the wholesale tax exemptions regime, saying it should be revised and law quickly passed.
Road tolls, according to him should be re-introduced in a way that it will be less stressful to pay.
On the issue of projects, Prof Quartey, asked government to prioritize existing projects rather than starting new ones. This according to him , is to enhance the use of limited public funds in the face of growing public debt.
When he took his turn, a senior partner  Ag AB &David Law Firm, Mr David Ofosu Dorte ,implored on the government to do what It takes not to escalate the current economic crisis
As an economic strategy, he said government should do what It takes to prevent a deterioration of the crises while it plans for a recovery.
For him, there are some areas of growth for Ghana in particular.
This he mentioned can be found in ethical fashion of the African interns of the native Africa fabrics such as Kente and smock which can trigger some revenue inflows.
Mr Ofosu Dorte, who was making a presentation on the topic "Africa and the Global Economy ;New Realities, New Possibilities ", believed that value additional to the abundant raw materials is the way to go.
He drew the government attention to what he said is the sentiment of the consumer and producer when he said it should be measured by the Statistical Service of Ghana.