As a nation that has produced some of the most talented football players in Africa, Ghana is not performing well on the international level, experiencing a decline in the sport,and has sent shockwaves across the country.
Once a powerhouse in African football, Ghana has seen its fortunes dwindle over the past few years for several reasons.
In this article, we delve into the various factors that contribute to Ghana football's underwhelming performances and explore potential areas for improvement.
The decline in Ghana's football can be attributed to many factors, one of which is poor management and a lack of investment in the sport. Funds are not pumped into clubs, and when they are, they are often not utilized optimally, leading to a lack of proper training facilities, equipment, and coaching staff.
Additionally, there has been a significant lack of opportunities for young and aspiring football players to showcase their talents and sharpen their skills. This has frustrated many young players, who feel that without a chance to showcase their potential, they may never make it to the professional level.
Another reason for the decline in Ghana's football is the rampant corruption that permeates the sport. Many of the country's top football officials have been accused of various forms of corruption, including match-fixing, bribery, and embezzlement of funds. This has led to a lack of trust in the management of the sport and has contributed significantly to its downfall.

Furthermore, Ghana's football has also been plagued by a lack of discipline both on and off the field. Parts of the country have reported increasing cases of indolence among players, resulting in a general decline in performance and a lack of team spirit.
Additionally, the country's football has been affected by the exodus of talented players to foreign clubs. This has deprived local clubs and the national team of some of their most skilled players, leaving them unable to compete at a higher level. Other factors that affect the sport includes;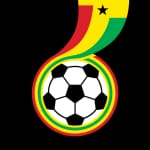 1.Player Development and Youth Infrastructure:
One key aspect that has hindered Ghana's international success is the need for a stronger player development system and youth infrastructure. While Ghana has produced some exceptional talents over the years, there is a need for sustained investment in grassroots football and improved coaching methodologies. Enhancing talent identification programmes, nurturing young players' skills, and providing them with ample opportunities to compete at a high level can greatly benefit the national team's performance in the long run. Also, the neglect of Colt's football which has produced a lot of talent in the country and the abandonment of intercollegiate sports in the schools has contributed to the fall of the game development in the country.
2. Lack of Consistency and Stability:
Another factor that has impacted Ghana's international performance is the lack of consistency and stability within the national team setup. Frequent changes in the coaching staff and administrative issues have disrupted the team's cohesion and hindered the development of a clear playing style. A stable and supportive environment, along with a long-term vision, is vital for players to build strong relationships, understand tactical systems, and perform optimally at the highest level.
3. Infrastructure and Facilities:
The quality of infrastructure and facilities available for training and competitive matches also plays a crucial role in a team's success. Ghana, like many other developing football nations, faces challenges in this area. Adequate training facilities, modern stadiums, and access to sports science resources can greatly enhance the performance and physical conditioning of the players. Addressing these infrastructure deficiencies is essential to create an environment conducive to producing top-level athletes.
4. Inconsistent Coaching and Management:
The lack of continuity in coaching and management has had a detrimental impact on Ghanaian football. Frequent changes in the coaching staff and leadership disrupt player development and team cohesion. Stable leadership with a long-term vision is crucial for building a sustainable footballing culture and ensuring consistent results.
5. Financial Constraints and Investment:
Financial constraints have also played a role in limiting Ghana's football development. Adequate funding is necessary to invest in infrastructure, player development programs, and coaching education. Increased sponsorship, improved governance, and strategic partnerships with private entities can help alleviate financial challenges and drive sustainable growth in Ghanaian football.
6. Poor Player Welfare
Ghanaian footballers who play in the Ghana Premier League are not well taken care of, especially when it comes to their welfare. Many players do not have access to quality medical care or insurance, which affects their ability to recover from injuries quickly. This, in turn, affects their performance on the pitch.
7. International Competition:
The rise of fierce international competition has also impacted Ghana's football. Other African nations and global football powers have made significant strides in their football programmes, intensifying competition for talent and success. To regain competitiveness, Ghana must adapt to evolving football trends, adopt modern training methodologies, and enhance scouting networks.


In conclusion, while Ghana has a strong footballing tradition, several factors have contributed to its underwhelming performances on the international stage. Addressing the issues of player development and youth infrastructure, player welfare and financial constraints can help revive Ghana football's fortunes. With a concerted effort from stakeholders, a long-term vision, and a commitment to implementing necessary reforms, Ghana has the potential to regain its position as a force to be reckoned with in world football.