Ernest Owusu Ministries, a Non-Governmental Organisation that operates within the Victory Centre International, UK, is set to organise a two day event dubbed,"Jesus Encounter" from Friday December 3 to Saturday December 4, 2021, at the University of Professional Studies-Accra auditorium, Madina.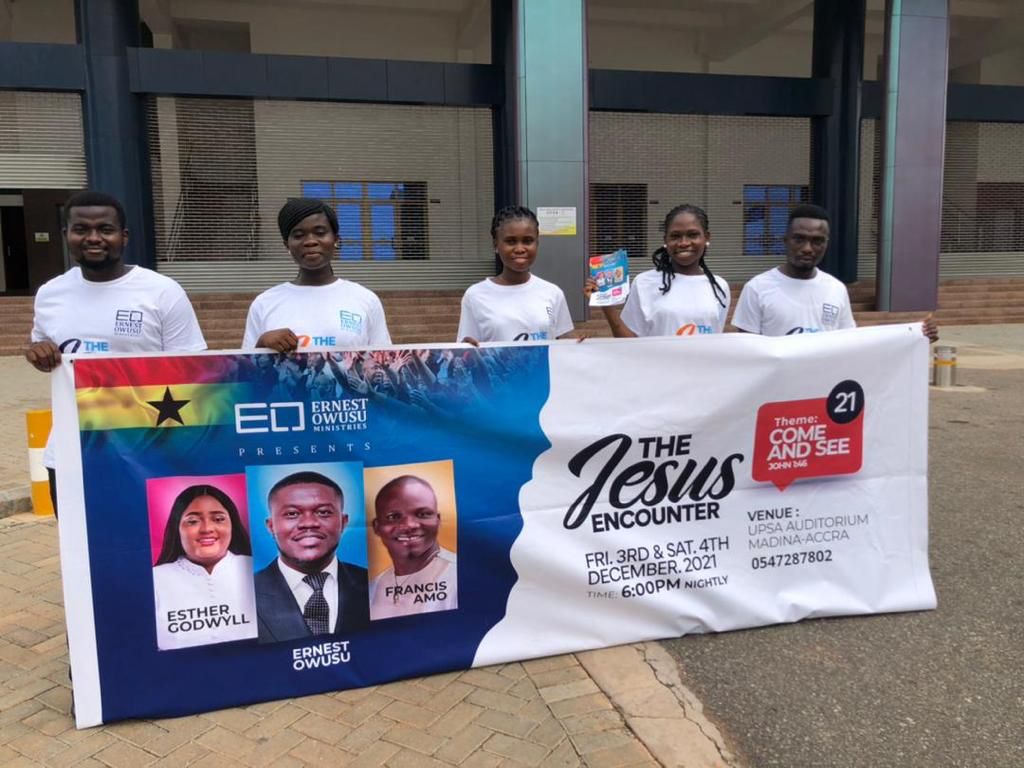 The event, Jesus Encounter with the theme; "Come And See" is to strengthen Christians faith in God to benefit from His unlimited power that goes beyond human abilities and capabilities.
Speaking to The Herald in Accra, Prophet Ernest Owusu, who is also the Head Pastor of Victory Centre International – UK (VCI), promised a fruitful event and the need to hold on to God and to petition Jesus Christ, who has answers to all problems, adding that God is still Supreme; and 'they that know their God shall stay strong and do exploits", he said, as he quoted Daniel 11-33.
Victory Centre International is active in church planting and has a number of resources to grow and impart and the growth of the church of God through books, audios, videos and other materials by Prophet Ernest Owusu.
The Ministry also organises training seminars for VCI members, including the youth and their leaders, managing the itinerary for counselling and preaching engagements for the Prophet.
Ernest Owusu Ministries is structured to monitor goal completion and to support implementation of the Ministry gifting.
Francis Amo and Esther Godwill, will provide song ministration which will have an impact on participants and to deliver them from the challenges that they are facing.
Meanwhile, a press statement issued on November 24, 2021, and signed by the Public Relations Officer (PRO) of the Students' Representative Council of the University of Professional Studies Accra, UPSA, Roland Quaye, said Prophet Ernest Owusu, the organiser of the Jesus Encounter, will be giving out scholarship package to brilliant, but needy students of UPSA during the Jesus Encounter programme on Friday 3 and Saturday December 4, 2021, at the UPSA Auditorium.
The statement further stated that, interested students should fill the forms online and submit a photocopy of their student Identification Card on the days of the event.